Most active topic starters
May 2019
| Mon | Tue | Wed | Thu | Fri | Sat | Sun |
| --- | --- | --- | --- | --- | --- | --- |
| | | 1 | 2 | 3 | 4 | 5 |
| 6 | 7 | 8 | 9 | 10 | 11 | 12 |
| 13 | 14 | 15 | 16 | 17 | 18 | 19 |
| 20 | 21 | 22 | 23 | 24 | 25 | 26 |
| 27 | 28 | 29 | 30 | 31 | | |
Calendar

No More Ugly Solar Panels – Beautiful and Practical Solar Roofs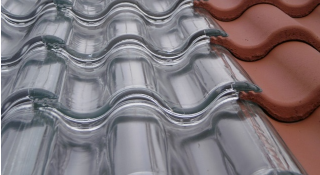 Love this – Beauty and Practicality capturing the energy of the sun to heat your home or combined with Soltech's PV Cells giving you an electrical generating system. These Glass Roof Tiles. Made by SolTech System are a real innovative idea giving another alternative for our heating needs while adding to the aesthetics. Read on to learn more. roofs
(Solar Roof) is a patented bio-climatic architecture product with multi functionality.
Primarily it's a building material, which can cover any
type of building. Secondly it's a solar thermal system
that maximizes the active area of the roof area. The
result is a configuration which maintains the classic
style of a tiled, sloped roof while also generating
clean renewable energy.
Simple and Ingenious
Instead of traditional roof tiles made from concrete or
clay, we use our specific SolTech tiles made of glass.
The glass tiles are installed on the Techo Solar Modules,
SolTechs specially developed liquid based absorber
modules. The modules have integrated, patented,
carrying battens for maximized absorber surface as well
as simple installation.
The modules are interconnected
on the roof to form a complete solar collector system.
Generated solar energy is stored in the SolTech Therm
Accumulator tank which is connected to the building's
central heating system. This configuration enables the
use of all the energy the sun provides first and the
central heating system will step in to provide heating
for those times when the sun does not produce
enough energy.
glass_tiles
BY GARDENSALL - JANUARY 12TH, 2015
http://www.gardensall.com/no-more-ugly-solar-panels-check-this-out-beautiful-and-practical-solar-roofs/?utm_campaign=shareaholic&utm_medium=facebook&utm_source=socialnetwork

---
Permissions in this forum:
You
cannot
reply to topics in this forum